CREATE AN INDOOR PLAYROOM FOR YOUR DOG
Following on from my previous blog about how to move home with your dog we are now going to look at creating an indoor play area. This is especially good if living in hot climates such as Florida when it is not advisable for 'Mitzy' or 'Butch' to be outdoors for any length of time at certain times of the day, or if you are out of the home for extended periods. A play area is much more comfortable than locking your 'family member' in a crate, and if the room is equipped with toys and amenities 'Mitzy' and 'Butch' will thank you for it.
It doesn't have to be a large room but not cramped like a laundry room - unless you have a particularly large laundry room. Ensure the room has excellent ventilation as well as air conditioning/heating as appropriate.
Depending on your dog's age and also the location of the playroom, you may want to install a doggy door, preferably one that leads outside into a gated area where your dog can play and relieve himself. If you don't build a doggy door, or your dog cannot have outside access unsupervised, you'll need a doggy toilet, and it's usually best to keep this as far from the dog's sleeping quarters as possible.

Inside the room, you need food and water, chew toys and other activities. If you are going to be walking through the room frequently, it may make sense to place the dog's play area in the corner or far end of the room. Also, make sure you have tile or hardwood flooring in this room, as this will make it easier to mop up the inevitable accidents.

If your dog likes to watch television, you can set up a TV and leave it on an animal based channel ,,, you may even find a TV channel especially for dogs ..... yes there are such channels.
Rugs, padded beds and pillows are nice amenities, especially if your dog is a burrower.
Indoor playrooms ar
e a great alternative to crates. They ensure that your dog is in a comfortable, yet contained environment. With an indoor playroom, you can rest assured that your dog is entertained and your furniture isn't getting ruined while you're at work, but is not a substitute for taking Mitzy or Butch for regular walks and generally spending personal time with your best friend.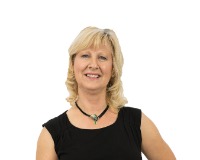 Author:
Linda Sanders
Phone:
407-287-2393
Dated:
October 1st 2016
Views:
3,388
About Linda: Co-owner of a multi-award winning property management company and award-winning REALTOR® I immig...