CHANGES TO IRS REGULATIONS FOR FOREIGN INVESTORS
Thanks to my friends at Harding Bell International, Inc for the following update.
New Filing Requirements for Foreign-Owned Disregarded Entities

The Treasury Department and Internal Revenue Service announced final regulations requiring domestic disregarded entities with foreign owners to file Form 5472 information returns with the IRS identifying their foreign owners and reporting certain related party transactions. While the entities will continue to be disregarded for most federal tax purposes they will be treated as corporations for the purpose of reporting, record-keeping and other compliance requirements. This new reporting requirement is part of IRS measures to combat tax evasion and money laundering across borders.
Many foreign investors purchase U.S. property using a wholly owned LLC for liability protection and privacy purposes. The formation, registration and ongoing reporting is relatively simple - the individual reports US source income on an individual income tax return - usually Form 1040NR. Under the new regulations, the individual is required to obtain an Employer Identification Number (EIN) for the LLC and maintain permanent books and records to establish the correct U.S. tax treatment of transactions between related parties.
The new rules go into effect for the taxable years beginning on or after January 1st 2017 and ending on or after December 13th 2017. The penalties for failure to file or failing to maintain records relating to Form 5472 is $10,000.
IRS announces ITINs set to expire by end of 2017

The Internal Revenue Service is now accepting renewal applications for ITINs. Under the Protecting Americans from Tax Hikes (PATH) Act, ITINs that have not been used on a federal tax return at least once in the last three consecutive years will expire December 31st, 2017.

In addition, ITINs with the middle digits 70, 71, 72 or 80 will also expire at the end of the year regardless of whether or not they filed in the last three years. Taxpayers with ITINs containing these numbers will receive IRS Notice CP-48. HBI will reach out to clients with a renewal requirement to assist in the renewal process.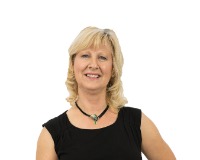 Author:
Linda Sanders
Phone:
407-287-2393
Dated:
August 1st 2017
Views:
243
About Linda: Co-owner of a multi-award winning property management company and award-winning REALTOR® I immig...