CANADIAN SNOWBIRDS MAY BE ABLE TO EXTEND THEIR USA VISIT
Canadians who own or rent a home in the USA may soon find they can stay for a longer time as outlined in the .....
Canadian Snowbird Visa Act
This bill amends the Immigration and Nationality Act to authorize the Department of Homeland Security to admit into the United States as a nonimmigrant visitor for a period not to exceed 240 days during any single 365-day period a Canadian citizen who:
(1) is at least 50 years old,
(2) maintains a Canadian residence and owns a U.S. residence or has rented a U.S. accommodation for the duration of such stay,
(3) is not inadmissible or deportable,
(4) will not engage in employment or labor for hire in the United States, and
(5) will not seek any form of assistance or benefit under the Personal Responsibility and Work Opportunity Reconciliation Act of 1996.
The spouse of such person may be admitted under the same terms except that he or she is not required to separately satisfy the residence/housing requirements.
The bill grants a person so admitted nonresident alien tax status. The full transcript of the Billl may be read on Congress.org using the following link:
https://www.congress.gov/bill/114th-congress/house-bill/6285/text

One of the Bill's sponsors is U.S. Rep. Ted Deutch of Florida - he said the bipartisan measure would be good for business because Canadians who visit the Sunshine State add about $4.5 billion annually to Florida's economy.

"If our chilly neighbors to the north want to spend more time on our warm Florida beaches, we should welcome them with open arms." Deutch said in an interview for South Florida's Sun Sentinel newspaper.
According to Visit Florida (Florida's tourism organisation) more international visitors come to Florida from Canada than from any other nation,
Currently Canadian visitors can spend up to 182 days a year in the USA (not a calendar year but based on 365 days)
According to the National Association of Realtors, Canadians purchased a record $19 billion in U.S. residential real estate in 2016, second only to the Chinese,, with almost half of all foreign sales occurring in Florida, California and Texas.

According to Canadian news sources - such as CBC.ca, - real estate purchases are being led by two groups: retirees who don't want to wait for the exchange rate to improve and investors looking to cash out of the current Canadian real estate 'hot markets' in Vancouver & Toronto. However on the 'other side of the coin' many Canadians are also selling their Florida vacation homes to take advantage of the gains they've made in recent years as house prices have been rising Florida, including Orlando, which had been one of the worst hit States in the recession.
There are many reasons Canadians have a vacation home in the Sunshine State, not least to escape the long, cold, snowy winters for the Floridian blue skies and temperate climate. Some choose to have homes closer to the lakes and rivers for boating, fishing and water sports, but the greater majority choose homes close to the attractions and theme parks so they can take better advantage of generating income from renting out their homes to vacationers on a short term rental basis during the months they are not using the home.
If you are considering selling your vacation home or are looking for your own piece of Florida sunshine close to the Walt Disney resort area, Universal Studios or other attractions the area has to offer then me a call (Linda Sanders) on 407-287-2393 or email me on LindaRealtyFl@gmail.com or visit my EXIT Realty Champions website http://linda.exitrealtych.com/index.php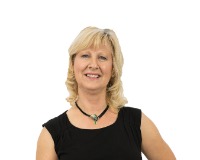 Author:
Linda Sanders
Phone:
407-287-2393
Dated:
September 1st 2017
Views:
408
About Linda: Co-owner of a multi-award winning property management company and award-winning REALTOR® I immig...