Buying Your Orlando Vacation Home Points You Did Not Know You Needed To Know




{mls: O5387476}



A
re you thinking about buying a second home in Orlando? Many visitors from Canada and the United Kingdom, Europe, South America and China come to Central Florida year after year for a vacation, some staying a couple of weeks, others staying for a couple of months at a time. At some point, it may make better financial sense for you to buy a vacation home in Orlando, rather than spending money on a hotel or vacation rental home. I have already touched on things to take into account when considering buying a Florida vacation home in a previous blog but here are a few additional points for consideration before going forward with your purchase.
1. Is the the Homeowners' Association (HOA)Financial Stable – Many Orlando vacation homes are located in a housing development/community that is governed by a homeowners' association (HOA). An HOA makes and enforces rules and regulations for the properties under its jurisdiction and also collects monthly/quarterly or annual dues to pay for the upkeep of common areas such parks, tennis courts, elevators (in condos and apartments) and swimming pools or even the landscaping of the individual homes and in some communities the maintenance of the private swimming pools at each home.
Before you buy a vacation home in an HOA, review the financial records and copies of the minutes of meetings and if possible the homeowners forums to see how well the development is being run. Ask about any deferred maintenance items like a leaking roof or bad siding that may cause the HOA to levy an assessment on the owners to pay for the needed repairs. Some communities may have a reserve fund to cover such expenses for condos and apartments, there is usually no such provision for villas and houses.
2. Know about Taxes – Homeowners are required to deal with property taxes. This tax should be between 1-3 percent of your vacation home's assessed value, per year. Please be aware that the assessed value is usually less than the home's purchase price. Please see below some links to the various property appraisers' tax estimator tools which will give you a more precise property tax estimate - you obviously need to know which county your proposed vacation home is situated:
If you decide to rent out your Orlando vacation home when you are not using it you will most likely be required to pay tax on any rental income received. You can find out more about your rental tax requirements by visiting the IRS web page: ITIN Guidance for Foreign Property Buyers and Sellers. If you do need to pay taxes, you will need to obtain an Individual Tax Identification Number from the IRS - this can also be applied for by your CPA (Certified Public Accountant) .
If you decide to sell your vacation home in the future, then as a 'foreign investor' you will have to pay tax under the FIRPTA Withholding Guidelines. You should seek professional tax advice from a Certified Public Accountant (CPA) before buying a home so you can make an informed decision, If you don't have one then your property management company can usually help you in this respect as they will be using a CPA themselves and/or on behalf of their owners.
3. Find a Property Manager – Because vacation property owners do not live in their property year round, it's usual for owners to employ a property management company to manage the home and assist in securing rental bookings. Majestic Villa Services /Good2GoVillas http://www.good2govillas.com/ can certainly help you in this respect and offer a service tailored to each owner's needs and requirements.
4. Know Your Intended Vacation Home Usage – What are you looking for when it comes to a vacation home in Orlando area? Are you looking for a home near the theme parks for family vacations? Do you want a quiet getaway? Are you looking to snowbird during the winter months or is is going to be for 2-3 weeks each year? No matter how you plan to use your vacation home, there are many styles of home to choose from in the Orlando area, such as single-family villas on residential style communities, gated communities, resort style communities, condos, apartments and town homes.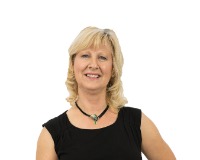 Author:
Linda Sanders
Phone:
407-287-2393
Dated:
July 1st 2016
Views:
432
About Linda: Co-owner of a multi-award winning property management company and award-winning REALTOR® I immig...