Buying A Home In Davenport And Understanding Real Estate Jargon
Buying a home in Davenport
Congratulations, you've decided that you want to buy a home! Buying a home is one of the biggest lifechanging events for anyone whether you're a first-time homebuyer or a seasoned homebuyer. Whatever your situation, buying a home can be an emotional rollercoaster for many.
Now that you've decided to buy a home, you will probably receive lots of advice from friends, family and your co-workers. But buying a house isn't like shopping for a new pair of shoes or new clothes! So how will you know if the advice you receive is good or bad advice? Just keep in mind, that no two real estate transactions are ever the same!
Now that you've received advice from your friends, family and co-workers, I have two pieces of advice for you. Firstly, I strongly recommend that you enlist my services as an industry professional with EXIT Realty Champions. Why me? Well as an "industry professional", I am experienced, I understand the processes and procedures involved and I will communicate them to you in such a way that it will make your transaction a stress free one. I will deal with all of the lengthy paperwork on your behalf, with my negotiation skills I can achieve the best possible deal for you and I will pull out all the stops to ensure that any obstacles encountered along the way are removed so that the transactions runs smoothly. My goal is always to ensure that my clients achieve their dreams.
Secondly, my advice to you, is always remember the golden rule (unless you're a cash buyer) – now that you're ready to buy a home, first and foremost, speak to a loan officer so that you know exactly what your budget is and so that the loan officer can provide you with a written pre-approval letter. Please, please, please, do this before you start searching online for homes. Why, imagine this, you've seen a house online, you view the house – this is the one for you, this is the home of your dreams and you've got to have it!! You've not previously been pre-approved but in your mind you believe you can afford the house – you then speak to a loan officer only to be told that after going through your finances, there is no way that you can afford the home!! Heartbreak!!
So just to recap:
When you engage my services to act on your behalf, I will do so with the utmost dedication and professionalism.

Please speak to a loan officer so that you know your budget and avoid heartbreak.
Real Estate Jargon
Okay, so you've probably heard words that relate to the real estate industry and have you ever felt wow this is mind-blowing? Well don't let the real estate jargon put you off from buying your dream home – as your real estate professional, my role will be to put you "in the know" by explaining to you anything that you are unsure about.
So, for starters, you can click on the link for an example of some of the most common terms used within the Real Estate industry "Buying a Home: Do you know the Lingo - by Keeping Current Matters"
Finally, I can provide you with an up-to-date inventory of available homes in Davenport or any of the surrounding areas such as Kissimmee, Orlando or Clermont. When you need my assistance with purchasing your home, please contact me anytime. Please call/text 954-790-7706 or email me at suerowe.realtor@gmail.com. I can't wait to help make your dream come true!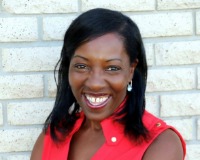 Author:
Sue Rowe
Phone:
954-790-7706
Dated:
August 19th 2019
Views:
63
About Sue: ...