Buyer Beware Of The Flip
I came across an article earlier in the week in which they say "YES". In the article the writer explains what the six main steps a buyer should consider to ensure making the right purchase when deciding on a flip. Barbara Ballinger of Realtor Magazine says before the recession of 2008 housing prices skyrocketed and homes were selling faster than buyers could gush. This is when the Real Estate world was properly introduced to flipping. It faded when the market crashed but has definitely returned but with some differences. These differences are some of the reasons why they warn buyers to beware of problems or issues with the homes before purchasing.
The first thing a buyer should take under consideration is seeing the property for themselves. They should be able to inspect the structure first hand for visible problems that may exist. This way they can point out the red flags the property has that may turn into a much deeper problem. Second, you should learn the history of the home. The buyer should ask the officials of the community and real estate sales people if they know how long the home in question has been vacant. This may let them know if any plumbing or other mechanical systems may have been damaged or neglected. It is important to know if anyone has lived in a house that has been flipped to tell how well the system set in place works.

Next, go ahead and hire a certified home inspector, even if the property was previously inspected it doesn't hurt to have your own expert opinion. Also you will need to know and understand the flipping process. In many cases the flippers intend to make a profit while spending as little money as possible, mainly on cosmetic changes. in these cases they will most likely for go fixing the more expensive time consuming problems. Lastly, try and avoid legal glitches at all costs. If you decide to go with a flipped home you may want to have a lawyer check that there are no legal problems with the transfer of ownership. With all this info, you the buyer, should feel comfortable making a decision to purchase the flip.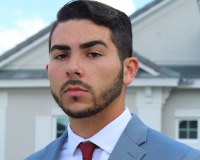 Author:
Dante Escobar
Phone:
863-259-9307
Dated:
September 29th 2016
Views:
252
About Dante: ...