BUYING A HOME RESALE VERSUS NEW BUILD AND THE INCENTIVES OFFERED BY BUILDERS
So you are ready to buy a home ... may be it's your first home or may be you are upsizing or downsizing. Whatever the reason the question is "do I buy a newly constructed home or a resale home?" .... good question.
There are a number of pros and cons to consider for both types of home.

With a brand new home you know that the building regulations should be up to the moment, you are buying a home that no-one has lived in or in need of some TLC - it's shiny and new. Obviously the builders are keen to see a quick return on their investment and so may offer buyers 'sweeteners' such as a $25,000 pool or other home features and for the real estate agent that may be $5000 in vacation vouchers if they bring in 3 buyers. Other builders may offer double commission or other incentive for bringing in buyers. According to recent report new home sales for the greater Orlando area were up more than 26% during the 3rd quarter than a year earlier. So many buyers are now becoming 'incentive hungry' - looking for deals in competitive areas ... such as Lake Nona or similar. As the vacation market has slumped somewhat - due to influences such as UK's Brexit and the much stronger dollar ... then more incentives are being offered to investors to purchase a new vacation home.

However, according to an interview in the Orlando Sentinel Jim Reinert, vice president of land for KB Homes in Central Florida said that'.....builders offering $20k - $30k of incentives end up emphasizing bargains instead of value and quality construction. Nothing is free .... What the consumer doesn't realize is that it just gets tacked on to the price of the house....'
In the same interview, Orlando attorney Justin Clark advised buyers to get whatever incentives they can but to find a real estate agent or attorney to help them. He added '... These builder contracts are incredibly one-sided and make it virtually impossible to get your deposit back if something does not go well .... they also almost always require you to use their own affiliated mortgage and title companies, which could cost you thousands of dollars in junk fees..."
The other thing to consider when buying a new build, especially if it's on a brand new community ... will all the features shown in the sales brochure for the community actually be completed? Will they build and furnish the club house, or the boat ramp, or communal pool and recreational facilities, or is this just a 'wish list'. Will they complete the whole community or leave half-way through the project ... a huge issue during the slump/recession from 2008 until recent months. What about that golf course .. will be be designed and maintained or become an overgrown, weed infested eye sore?

So what about buying a resale home ...... well of course the seller cannot compete with the incentives offered by the builders, but they may be willing to help with the buyer's closing costs. If they have been good custodians of their property then it may well be a very well maintained home with a nicely landscaped and maintained garden. The home is most likely on a well-established completed community ... so there are no hidden surprises of empty lots or incomplete facilities. Also a resale home may well be cheaper than a new home for an equivalent size and standard of property.

So when considering your next move, don't get carried away by the 'glitter and smoke and mirrors' of an offer or incentive as you will most likely already have paid for it and the quality of the property may be hidden in the 'excitement' of 'free stuff.
Take your time, weigh up all the pros and cons and probably most importantly of all ... get a real estate agent ... a good agent will look past the incentives - both for the buyer and themselves to make sure the buyer is getting the best property they can afford.
So if you are looking to buy (or sell) why not give me a call on 407-287-2393 or contact me on Lindarealtyfl@gmail.com or majesticvillas@gmail.com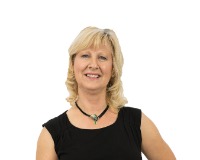 Author:
Linda Sanders
Phone:
407-287-2393
Dated:
April 1st 2017
Views:
616
About Linda: Co-owner of a multi-award winning property management company and award-winning REALTOR® I immig...