Aug 1 2015 Hurricane Season
Hi Everyone!
Today I want to touch on Hurricane season in Florida regarding the purchase of homes.
It runs from June to November. When buying a house in Florida the sale can be delayed because of Hurricanes in the forecast. Insurance companies do not want to write policies until the immediate danger has past, thus delaying the closing. This is just one of many things that buyers, sellers and Realtors lose sleep over hahaha.
I always tell my clients that they probably will "hit bumps in the road", some small and some big, in the process of buying and selling. Everyone needs to have patience, but that is not usually the case :/
So be advised that some things are out of our control and be prepared for closing date changes in the event that it happens.
Happy House Selling/Buying!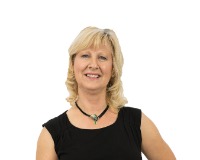 Author:
Linda Sanders
Phone:
407-287-2393
Dated:
August 1st 2015
Views:
401
About Linda: Co-owner of a multi-award winning property management company and award-winning REALTOR® I immig...