A FEW IDEAS FOR GREENER LIVING FOR YOUR HOME
No, you don't have to turf your roof or discard the flushing toilet for a composting toilet to go green, but you can take these ideas into consideration if you want a greener life style as it isn't just about conserving natural resources, it's also about saving money. Whether you're renovating your existing home or building from new it is possible to create an efficient, cost effective and "greener' home.
INSULATION - This can be for both retaining heat or cooler temperatures inside and a well insulated home conserves the most energy by creating an airtight seal - locking out any potential hot or cold air drafts. So it doesn't matter if you live in North Dakota or Florida the practice is the same. For good and effective insulation you may want to consider replacing old windows and doors with more energy efficient options, including triple-pane glass. Add extra insulation to the walls, roof and basement.
ENERGY-EFFICIENT OPTIONS - Inefficient appliances can cause a spike in your utility usage - one simple change is to swap out old light bulbs for LED bulbs. If you are changing your appliances then opt for high-efficiency models for your refrigerators, dishwashers, washing machines and dryers. You can install bathroom fixtures to help cut down overall water usage.
NATURAL LIGHT versus ARTIFICIAL LIGHT - This is not always an option for a renovated home but during the planning process see if there are ways to incorporate new window openings to increase natural light. If you are building from scratch then consider open floor plan with lots or windows or large picture windows to maximize the amount of natural light from room to room.
DESIGN FOR THE LONG TERM - Trends come and go so for any larger architectural feature(s) for your home choose design elements that will stand the test of time, thus reducing the likelihood of another renovation in the near future. Leave the 'trendy' design choices to smaller decor pieces that can be easily and cheapily switched out when the trend changes or you become tired of the decor.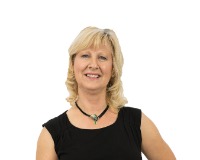 Author:
Linda Sanders
Phone:
407-287-2393
Dated:
October 4th 2017
Views:
1,316
About Linda: Co-owner of a multi-award winning property management company and award-winning REALTOR® I immig...