5 Steps To Downsizing
5 Steps to Downsizing
Moving to Florida most often involves downsizing. Zillow just published a great article outlining 5 steps to downsizing your life.
Don't let the thought of downsizing strike terror in your heart. All you need is a smart strategy … and we've got it!
I don't know about you, but our last move was one of the most stressful events of our lives. Our next move will be planned much better.
Moving house, in general, is notorious for being one of the most stressful and demanding experiences in life. Moving to a smaller home presents an even greater set of challenges.
Florida has so much to offer, and not being tied down to a garage full of stuff that won't fit in your house is a great goal!
Not only will you have to adapt to a radical change in your lifestyle, but you will also be forced to part with a number of cherished belongings that won't fit into your new tighter space. However frustrating and upsetting this idea may be, realize that with fewer possessions to weigh you down, your life can be simpler and more enjoyable than ever before.
So, how do you downsize effectively and handle such an overwhelming transition smoothly and without great emotional turmoil? All you need to do is take the right steps to downsizing your home.
Images from Zillow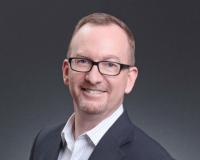 Author:
Lance Whipple PA
Phone:
407-494-6030
Dated:
March 25th 2016
Views:
528
About Lance: Lance is a Retired Air Force Officer and skip-generation real estate agent -- his grandparents ran a...