How Can You Tell If A Davenport Vacation Home Is A Good Deal
How Can You Tell If A Davenport Vacation Home Is A Good Deal?
That is a very good question. In fact, it is a key question that can propel you down the path of good due diligence and help you avoid many pitfalls when buying a vacation home in Davenport, FL.

I get the same question weekly, if not daily as I go about helping people buy and sell residential real estate in Central Florida. The question is often phrased, "Does this home come with bookings?" or "What is the occupancy rate?" or "What can I expect to make on a Vacation Home near Walt Disney World?"
It would take longer than I have this morning to go into all of the details my clients research along their vacation home buying journey. Today, I would like to write about one key indicator that comes up again and again as I try to show some Great Orlando Vacation Homes and when I have to disapprove showings on my listings.
The one indicator that comes up often in my real estate consulting practice that indicates a vacation home may be a great deal is that the home cannot be shown because it is booked -- there are guests in the home. Plain and simple, it is very hard to convince a vacation homeowner to interrupt their paying guests with disruptive showings. They do not want a bad review that can tarnish a home's online reputation and there are also liability issues showing occupied homes.
So, don't get too annoyed if I or your chosen agent can't show you that Great Orlando Vacation Home you found on Zillow or Realtor.com. Take it as a good sign and do some additional due diligence digging. Find the website where the home is being advertised. It could be Airbnb.com or VRBO.com and etc. Check out the home's availability and you can even take it one step further and compare the nightly rates with other homes in the same neighborhood. All of my clients that are making good money with their vacation homes have done this kind of due diligence.
With your permission, I'd like to highlight the perfect example. I have had a listing on the market for 84 days. 227 Yellow Snapdragon Davenport, FL 33837. It has been shown once by myself and two times by other agents. Not so good, you would think. But I have had to deny 10 additional showings because the home has been booked and occupied with paying guests. And most of the showings are being requested by rock solid agents that sell homes in our market.
Here's the good news! The home is now open for showings until February 2nd 2020. I could not be happier!
And here is even better news...
We are holding open houses this weekend.
Click this link or the image below to get details for current and upcoming open houses. https://227YellowSnapdragon.com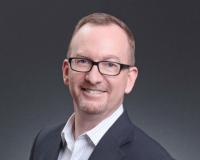 Author:
Lance Whipple PA
Phone:
407-494-6030
Dated:
January 23rd 2020
Views:
96
About Lance: Lance is a Retired Air Force Officer and skip-generation real estate agent -- his grandparents ran a...