3 STEPS BEFORE MAKING AN OFFER
Greetings my good friends!
I hope yourweek is off to a great start. Today, I'd like to share with youa few steps that should be done BEFORE you make an offer. So let's say you finally woke up and decided that you're tired of throwing away money on rent, and it's time to invest in YOU.
Well congratulations!You've made the first step.
It's normal to feel nervous during this time. After all, you're preparing to make one of the most important financial purchases of your life. In order to make this process fun and less stressful, you'll want to be as informed as possible. I've got you covered in the steps below:
Find an agent- When it comes time to finding a home, it's common to feel like you can do it on your own. I can tell you that it's best to get professional assistance to represent you. A good agent will often have the inside scoop on listings that are either coming soon, not on the MLS, or new on the market. And in some cases,price reductions. click here to contact your agent.
Get Pre-Approved- Before you start your home search, it's important to get pre-approved. I always recommend my clients get pre-approved first before actively going out to look at homes. Why? Let's say you went out and found "THE ONE"listed at $500k. You put in an offer, and the sellers accepted.THEN, you start the pre-approval process just to find out that you're only approved for $350k.You'd be upset right? Right. Get pre-approved.This also goes back to finding a good agent that will explain those steps to you.
Find your home -Now that you've established what you're approved for, it's time to tour. Take notes, ask questions, think things over. The more prepared and educated you are during this process, the easier it will be. It can be hard to remember every single detail about each home, so feel free to take pictures, video, whatever you have to do (within the law) to help YOU feel comfortable and at ease when getting ready to make one of the biggest decisions of your life.
If you want to see the properties I have,I invite you to my website http://kathy.exitrealtych.com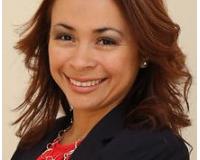 Author:
Karol Alvarenga
Phone:
321-201-5318
Dated:
June 12th 2017
Views:
417
About Karol: Check out my Website: http://karol.exitrealtych.com ...