What Are We Signing
In our computer, cell phone, Facebook, twitter, texting world, shouldn't buying a home be the last place that is rushed? I mean it is usually the largest amount of debt you will ever willingly take on. Shouldn't we be realistic? Shouldn't you take the time to know the documents you are signing?
I'm as guilty as anybody. I've got a 12 month lease. I know how much I pay and I know I replace the AC filters. Really! That's all my wife remembers also. I know that if I wanted this Condo, I couldn't change anything on the lease. BUT a house? If you agree with me, let me know. Call me 503-475-2992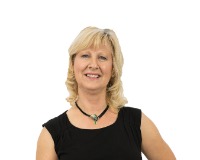 Author:
Linda Sanders
Phone:
407-287-2393
Dated:
May 4th 2015
Views:
491
About Linda: Co-owner of a multi-award winning property management company and award-winning REALTOR® I immig...