Why Staging To Sell Is A Great Idea
Have you ever tried to sell your house and your agent told you to clean and remove the clutter? You may or may have been offended by your agent telling you how to live or maybe you see the point. When you make the decision to sell your house and a savvy agent asks you to "stage" your home, they aren't telling you that you are a slob. Your agent is simply giving you selling tips to try and sell your house that much faster. Selling a house is often a game of psychology, you want the buyer to take ownership of the space. When you allow for the buyer to create the idea of living in your home in their head, you are one step closer to an offer. Here are a few tips on staging that can put your house one step ahead of the game.
First, take all of the clutter out of the equation. In your kitchen, are there tons of appliances and utensils that you use on a daily basis? Chances are that the buyer that walks in, isn't going to use them. Open up your kitchen and give the buyer an idea on how much counter space they may or may not have to work with. If you have a small kitchen, opening up that extra space will help. Do you have tons of magnets on your fridge? Take them off too. The buyer doesn't care how many states you have been to, allow them to take ownership of the space without the knowledge of what vacations you have taken. Never leave dirty dishes. Not only is this not pleasant to look at, it's dirty. Most buyers want to see a clean and tidy kitchen, keep it clean. Bake cookies prior to a showing, make the house smell pleasant. Baking cookies will allow for the buyers to feel at home, let them imagine being home on a Sunday afternoon baking cookies for themselves.
Second, keep your bathrooms clean and smelling appropriate. Don't leave towels hanging over the shower and take your toothbrush and toothpaste and place them in a drawer. Leave the bathroom counters free of clutter as well. Is the grout around the shower or the tub turning colors? Grout the tub prior to listing to make sure that the tub looks clean and tidy. Don't leave moldy grout, it will look dirty and uncared for. Any personal items you may have in the bathroom, make sure they are away. Even though it is a bathroom, you want to allow for the buyer to take ownership of this space as well.
Third, is your house decorated nicely? Staging your home with a fake plant or an extra picture on the wall to give it a model home feel is what you want to target for. Take down all of your personal pictures. Again, you want the buyer to take ownership of the space and if you have personal pictures of yourself, your cousin, your sisters cousin and Auntie Em, the buyer cannot take ownership of the space looking at your family. Take them down. I am not being insensitive to your family, it is the psychology of allowing a buyer to walk into your house and see their family in the space, not yours. If you need to go out and buy a $10 fake plant or a $10 picture at Kirklands or WalMart, go and do it. A small investment in staging your home can mean the difference between an offer and not.
So in summation, remember to keep your house clean when selling. Make your house welcoming for buyers by smelling nice by baking cookies or scented plug-ins. Remove all of the clutter from all of the counters, open up the space and show the buyer how much room they have to work with. This helps especially when you have smaller spaces to work with. You like the coffee maker? That's fine, put it away. Personal pictures have no place on the walls when you are trying to sell. Make a buyer want to live in the house by allowing them to take ownership of the space. Keep the floors clean, most agents will take their shoes off when they come in the house to not walk on the carpet. If they have dirty feet when they are done selling the house, that doesn't show that your house is clean. Listening to your agent who is coaching you is important. They are the real estate expert.
Mindy Serratore
Lic. Real Estate Broker
407-745-9408 or mindy.serratore@gmail.com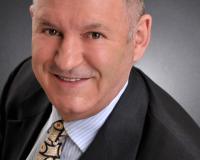 Author:
Steve Humphries
Phone:
863-557-9563
Dated:
September 28th 2015
Views:
439
About Steve: Steve Humphries, Broker & Co-Owner of EXIT Realty Champions, has been in the real estate business si...