USDA How To Buy A Home With No Money
The first thing many people think of when it comes time to purchase a home is the down payment. Traditionally 10-20% of the purchase price of the home is required for a conventional loan. This can be quite a large number for someone who has been renting. Renting robs us of creating equity and financial gains. Trapping tenants in a cycle of paying someone else for a place to reside temporarily. While there can be many benefits to being a renter there are also many downsides. One of them being when you decide to leave you do not make any money from doing so. When you own property at lease you can sell it when you want to move leaving you with some cash. We have all seen it advertised that people can move into homes with no money down but is it a gimmick?
How does it work? One way to move into a home with no downpayment is to qualify for a usda loa. It is a government backed loan to help people buy a house with low income. In this case low income is seen as a combined household income of under $75,000. The amount that the government will back is dependent upon income level. Below are quoted requirements from the rd.usda.gov website.
"Applicants must:
Be without decent, safe and sanitary housing

Be unable to obtain a loan from other resources on terms and conditions that can reasonably be expected to meet

Agree to occupy the property as your primary residence

Have the legal capacity to incur a loan obligation

Meet citizenship or eligible noncitizen requirements

Not be suspended or debarred from participation in federal programs
Properties financed with direct loan funds must:
Be modest in size for the area

Not have market value in excess of the applicable area loan limit

Not have in-ground swimming pools

Not be designed for income producing activities" -
http://www.rd.usda.gov/programs-services/single-family-housing-direct-home-loans

This website will help clarify what areas will qualify for a USDA loan.
http://eligibility.sc.egov.usda.gov/eligibility/welcomeAction.do
There will of course still be closing costs that need to be paid. If you do not have any extra money laying around there are other ways around it. These costs can be negotiated to be paid by the seller or sometimes rolled into the loan itself. There you have it. How to get into homeownership with no money down. Take advantage of the opportunity while it is still present. The government wants Americans to have a real chance at owning the American dream. Interest rates are very low and the market is offering tons of potential for first time buyers. There are even several new build communities that are offering great rates to Realtors to share with their clients. Most of these new builds come with built in warranties to protect everything under the roof and the foundation. No need to have a large savings account for repairs because it is under warranty. Feel free to contact me directly if you have any questions, or are interested in seeing a new warranty home in your area. Kay Kresin 217-369-6346 Kkresin2013@gmail.com.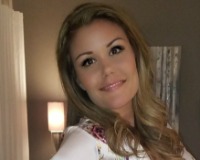 Author:
Jill Tebeau
Phone:
407-301-5845
Dated:
June 1st 2015
Views:
589
About Jill: Jill has been helping buyers and sellers achieve their Real Estate goals in the Disney area for year...